Professional Pest Extermination & Wildlife Removal In Stamford, CT
It's unavoidable that your home and property will eventually attract unwanted guests. Most of these visitors are relatively harmless, though annoying. The occasional fly might drive you crazy but they are easy enough to deal with and cause no lasting damage. However, not all invaders are so relatively benign, and even benign invaders can become a problem if they're frequent enough. Even worse, many of these invaders can reproduce incredibly rapidly and a small problem can quickly become a catastrophe.
This is why you need to contact a reliable, experienced, and effective exterminator as soon as you notice a problem. Connecticut Pest Elimination, LLC is Stamford, CT's trusted contractor of choice since we boast a whole team of experienced professionals willing to tackle your problems. Offering both effective home pest control plans and commercial pest management services, we can meet all your pest control needs. Don't hesitate and let the problem get worse. Give us a call to schedule your free estimate!
Bed Bug Extermination In Stamford, CT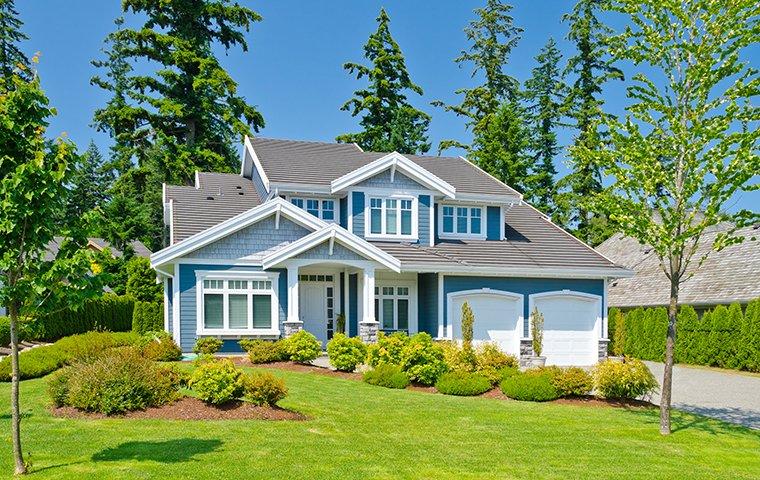 Bed bugs can come from almost anywhere and contrary to common belief, even a frequently cleaned and well-maintained home or business can end up with bed bugs. Once inside, these little bloodsuckers will spread very quickly and begin causing irritating bug bites and infest furniture so completely that it often needs to be completely thrown out in order to fully eliminate the problem.
The longer you wait to get rid of bed bugs, the farther they'll spread. Mike Lipsett, owner of Connecticut Pest Elimination, LLC, is a veritable bed bug expert and holds a seat on board of the Connecticut Coalition Against Bed Bugs (CCABB). Don't wait if you're faced with a bed bug problem, call the trusted bed bug control experts at Connecticut Pest Elimination, LLC immediately.
We offer professional bed bug control plans for home and business owners throughout the entire state of Connecticut to meet all your bed bug needs!
Trusted Cockroach Control Solutions In Stamford, CT
Cockroaches are infamous for being an undying menace that somehow always comes back, no matter how many times you try to get rid of them. They've even shown the ability to resist and survive the radiation caused by small atomic bombs, so it's no surprise that traditional store-bought pesticides rarely work against them.
However, at Connecticut Pest Elimination, LLC, we've developed a multi-tactic cockroach control technique that can overcome even these tough pests. To learn more about how we get rid of cockroaches or to get started, give us a call today at Connecticut Pest Elimination or contact us online to schedule your free estimate!
Animal Control & Removal Services In Stamford, CT
Are you dealing with wild animals in and around your Stamford, CT home or business? Are raccoons playing with your trash or are gophers digging up your garden? At Connecticut Pest Elimination, we can humanely and safely capture the problematic creature and move it somewhere where it can enjoy its life without causing anyone trouble.
Our wildlife control services include coverage for:
Woodchucks

Gophers

Opossums
Pigeons

Squirrels

Raccoons

Snakes
If you're in need of wildlife removal, from sneaky squirrels to pesky pigeons, we've got you covered! For humane animal control and removal services, partner with us at Connecticut Pest Elimination! We'd be happy to get those wild animals out of your hair and relocate them to somewhere they can thrive, away from your home or business.
Termite Extermination In Stamford, CT
Termites are dreaded and feared by property owners throughout the United States, and rightfully so! These destructive insects are notoriously stealthy and can cause extensive damage to a building without the owner ever realizing they were even there. It's estimated that the structural damage they cause comes out to about $5 billion every year.
When treating for termites, fast and effective treatment is a must. Here at Connecticut Pest Elimination, we use Termidor® as it is one of the few products that can reliably take care of the whole termite problem at the source rather than just pick off a few stragglers on the edges. To get started with professional termite control, reach out to us!
Pests we treat for and eliminate in Stamford, CT:
Carpenter Ants

Carpenter Bees

Centipedes

Earwigs

Millipedes

Rodents

Stink Bugs

Ticks

Wasps
No matter what pest is bugging you Connecticut Pest Elimination, LLC can take care of it. Our pros have years of experience dealing with problems like yours and we can help you take care of any pest problem you might have. We offer free estimates on all our Stamford, CT services. Contact us at Connecticut Pest Elimination today to schedule yours!
Request Your Free Quote
Complete the form below to get your free quote.