Protect Your Connecticut Property From Rodents
No one wants mice or rats getting into their house or place of business, but many people aren't aware of just how dangerous it can be when they do get inside. Rodents are not only carriers of dangerous diseases; they also are very destructive. With their constant nibbling, they can damage your walls and insulation, bite through wiring, make holes in pipes, and more. To eliminate and prevent rodents from residing in your home or business, contact Connecticut Pest Elimination, LLC for all your New Haven rodent control needs.
Our Rodent Control Process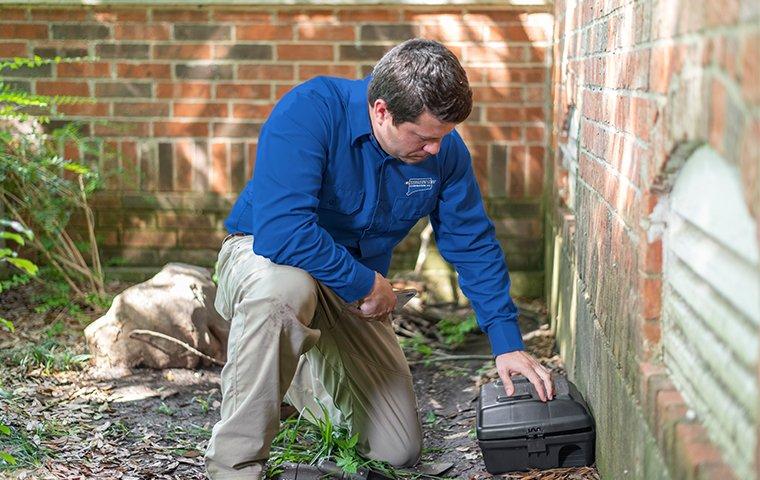 Connecticut Pest Elimination provides rodent control for your home on your schedule. Although needs will vary based on the size and scope of the infestation, we typically recommend rodent control quarterly. However, we also offer monthly, bi-monthly, and yearly rodent control plans. All plans except the annual plan are guaranteed. The guarantee lasts as long as you keep your plan active.
Quality Rodent Inspections
We begin with a thorough inspection. One of our service technicians will inspect around the outside of your building to look for entry points. Once we locate these entry points, we'll make recommendations about how to seal these areas.
*Please note: Choosing not to seal these entry points may affect your guarantee.
Initial Rodent Control Service
Our technician begins by placing bait stations inside your home. We always take your children and pets into consideration when choosing locations for the bait stations, and ensure that we put them in areas that are not accessible to either. The tech will then place bait boxes or glue boards outside around the perimeter of your building.
Follow-Up Services
Depending on the severity of the rodent infestation on your property, your first follow-up service will occur between two weeks and one month after the first service. During this follow-up, the rodent bait stations will be monitored to see how much of the bait is gone. We will also refill them if necessary. Depending on what the service tech finds, another follow-up may occur in another two to four weeks. Service will then proceed on the planned schedule; either on a monthly, bi-monthly, quarterly, or yearly basis.
Don't Let Destructive Rodents Into Your Home Or Business!
At Connecticut Pest Elimination, we specialize in residential and commercial rodent control. We know where to look for them and how to eliminate them. Don't let these furry creatures get into your home or business and put your family, customers, or employees at serious risk of illness or injury. We service Fairfield County, Hartford County, Litchfield County, Middlesex County, New Haven County, New London County, Tolland County, and Windham County. Contact us to schedule an inspection and say goodbye to rodents for good!
Request Your Free Quote
Complete the form below to get your free quote.