Effective Pest Elimination For Milford, CT Properties
Pests come in a variety of different shapes and forms in Connecticut. They can range from termites building massive networks of tunnels in your walls to hornets setting up shop in your yard and threatening to sting anyone who gets close to simply earwigs, centipedes, or millipedes creeping around the darker portions of your home. However, all these pests share one feature in common: They are uncomfortable guests in your home and many can cause serious damage if left unchecked.
Thankfully there is a solution to all your pest problems in the form of Connecticut Pest Elimination, LLC. We make it our business to know everything there is to know about common pests and just how to get rid of them. When you give us a call you can count on a quick response from experienced experts who can quickly analyze your problem and propose an effective solution. No matter what pests you're dealing with, we can solve it with our home pest control solutions and commercial pest control plans!
Are you finding ants in your kitchen? Are wasps and hornets starting to make your yard, attic, or even general house dangerous? Are you waking up with mysterious bug bites on your skin? Connecticut Pest Elimination, LLC can help. Give us a call today or contact us online to schedule your free estimate in Milford, Connecticut!
Expert Bed Bug Control In Milford, CT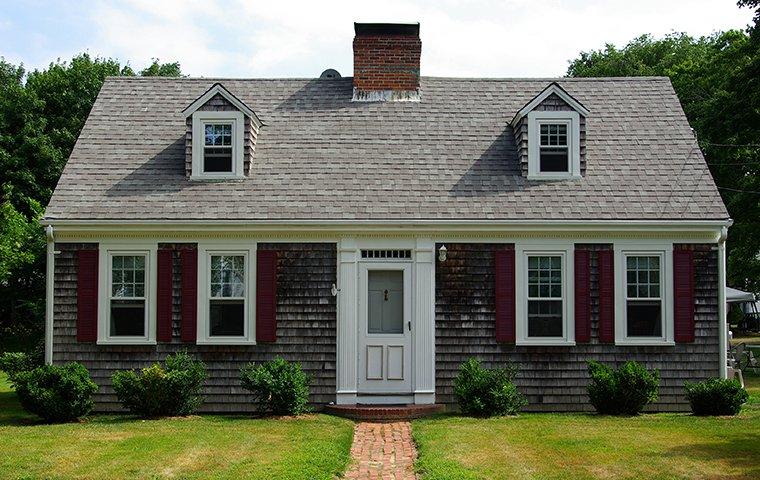 There are many places you can pick up bed bugs including movie theaters, libraries, schools, airports, shopping malls, hotels, apartment complexes, and public transportation (airplanes, buses, trains, subways, taxis, etc.).
Since nowhere is safe from bed bugs, it's important to make sure that you are taking the necessary precautions to avoid these biting pests, and if you do happen to end up with a bed bug infestation, that you know the pest control company to call to get rid of those bed bugs quickly, effectively, and discreetly.
At Connecticut Pest Elimination, we offer effective bed bug treatments for both homes and businesses. During our thorough bed bug treatments, we'll apply a liquid treatment to common bed bug hotspots like mattresses, box springs, upholstered furniture, electrical outlets, end tables, behind wall hangings and mirrors, baseboards, and in other cracks, crevices, and gaps.
To schedule a bed bug inspection or bed bug control service, give us a call!
How To Get Rid Of Mice & Rats In Milford, CT
When mice and rats invade, you're first thought is probably: how do I get rid of them? Many property owners believe they have to take on this responsibility and turn to DIY solutions like store-bought rat poison or snap traps. However, these solutions aren't proven to be 100% effective and are more of a hassle, and a danger, than they are worth.
Other homeowners put a lot of effort into rodent-proofing which, while helpful for preventing rodent infestations in the future, will do nothing to resolve the current infestation you're already dealing with. However, there is another option: investing in professional rodent control from Connecticut Pest Elimination!
When you partner with us for monthly, bi-monthly, quarterly, or yearly rodent control, we'll rid your home of rodents, guaranteed! To get started, give us a call!
The Problems Carpenter Ants Cause In Milford, CT
Though termites are more widely known for their destructive tendencies, they aren't the only pests found here in Connecticut that pose a threat to your home or business. Carpenter ants also pose a significant threat to Milford, CT properties in the form of expensive structural damage.
These wood-destroying ants nest inside moist, water-damaged wood by chewing through wood and tunneling inside where they then create galleries inside. If left untreated, this can lead to significant structural damage over time that will result in stress and costly repairs. To protect your property from carpenter ants and other wood-destroying pests, contact Connecticut Pest Elimination, LLC for assistance! When it comes to preventing damage to your home, there's no better time than the present!
Pests we remove and treat for in Milford, CT:
Carpenter Ants

Carpenter Bees

Centipedes

Earwigs

Millipedes
Rodents

Stink Bugs

Ticks

Wasps
Woodchucks

Gophers

Opossums
Pigeons

Squirrels

Raccoons

Snakes
Request Your Free Quote
Complete the form below to get your free quote.