Flea Extermination in Greenwich, Stamford, and Danbury
Keep your Norwalk home flea free with Connecticut Pest Elimination, Inc!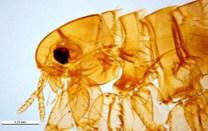 Fleas are awful pests, especially if you have pets like cats and dogs, and can be very hard to eliminate.
While fleas are hard to deal with thanks to their small size and quick reproduction rate, this is not a problem for Connecticut Pest Elimination, Inc. Our team of flea removal pros has years of experience dealing with fleas and similar pests. While flea removal is never easy, we can remove the fleas from your home and let you breathe easy.
Contact us today online or give us a call at 1-844-882-0554 to schedule your free estimate in Stratford, Fairfield, Greenwich, West Hartford, Hamden, Meriden, Orange and the surrounding areas!
How do you Control Fleas?
Flea control can be very frustrating and at times somewhat be discouraging. In order to effectively eliminate a flea problem, a step-wise program needs to be implemented. The three steps to effective flea management are:
Treatment of infested pets
Vacuuming and cleaning of infested premises
Spraying or dusting infested premises.
Since most flea problems originate from an infested cat or dog, elimination of fleas from the pets is the first and most important step. Insecticides approved for direct application to pets as spot treatments, dips, dusts, sprays, or shampoos are available at most discount stores. In addition, most veterinarians will also provide flea control services for your pet.
Once the pet has been treated, efforts should then focus on the indoor premises. Particular attention should be paid to areas of the home where the pet sleeps or spends the majority of its time. Blankets or rugs that may be used as pet bedding should be discarded or laundered in hot, soapy water. All carpeted areas and upholstered furniture should be thoroughly vacuumed and the sweeper bag contents discarded.
Regardless of how serious your infestation is please read:
What about a light infestation?
If the flea infestation is light, frequent and thorough vacuuming may eventually eliminate the problem (although it can be easy to assume an infestation is light in the beginning). Moderate to heavy infestations, however, will usually necessitate the application of a residual insecticide to carpets, baseboards, cracks and crevices, and other areas where fleas may be present.
Good results have been achieved using products that contain a contact insecticide along with an insect growth regulator. Spray treatment can be performed by a professional pest control operator if the homeowner so desires. Flea traps using light bulbs and sticky paper do capture some fleas but it is unclear if they can eliminate an infestation.
Connecticut's first choice for effective flea removal and extermination
If you have a flea problem then there is no need to panic. The pest control experts at Connecticut Pest Elimination, Inc can thoroughly examine your home and pets to determine where the fleas are coming from and find an effective solution. We have years of experience dealing with fleas and can help restore peace of mind to you, your family, and your pets. Give us a call at 1-844-882-0554 or contact us by clicking below to schedule your free estimate! We expertly serve Fairfield, Greenwich, Orange, Stratford, Hamden, Meriden, West Hartford, and the surrounding areas!
Looking for a price? Get a no cost, no obligation free estimate.