About Connecticut Pest Elimination, Inc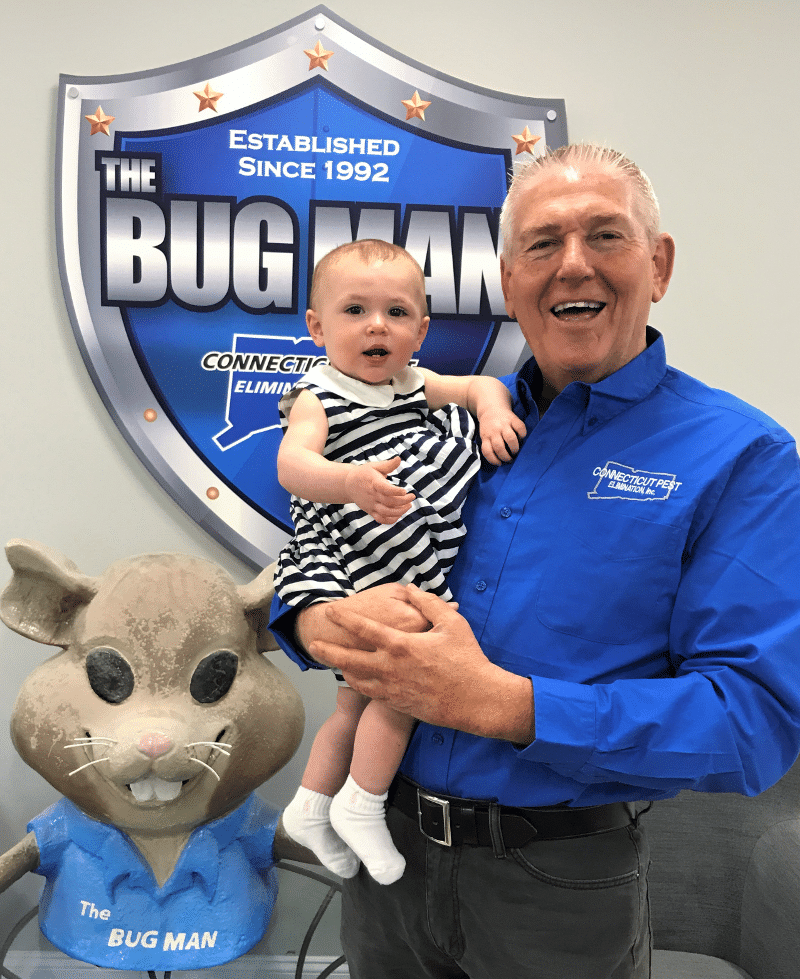 Our Owner Mike Lipsett (a.k.a The Bug Man) is an expert on all of Connecticut's pests. He's also on the board of the CCABB (Connecticut Council Against Bed Bugs).
Connecticut Pest Elimination, Inc is a family run and operated company established in 1992 and over the past 26 years we have become one of the largest independently owned pest control companies in the Connecticut. Connecticut Pest Elimination, Inc is a full-service pest control company providing service to both businesses and residences throughout the state of Connecticut. This includes property management companies, hospitals, healthcare facilities, private schools, public schools, universities, industrial locations, restaurants, other food establishments, apartment buildings, condominium complexes, utility facilities, federal buildings, state and local municipalities.
While we have grown over our 26 years in business our mission has never changed. We are, and always will be, dedicated to providing our customers with great customer service and effective, reliable pest elimination and animal removal services in Connecticut.
Connecticut Pest Elimination, Inc is registered with the State of Connecticut as a "Commercial Pesticide Application Business". Our regular business hours are Monday through Friday, 8 AM to 4:30 PM. We have an emergency service after hours hotline number, (203) 627-3572, which is available 24 hours a day. Service is our main concern and we will always promptly respond to any service issues that may occur.
Customer Reviews
By Eleanor R.
Stamford, CT

"Joel Is Very Respectful To Our Residents And Is Very Knowledgeable About..."

By Kaseiah S.
Norwalk, CT

"Joel Is Very Professional And Yet Very Approachable. He Answers My..."

"Chris Was Punctual, Thorough, And Informative. Quite The Professional."

By Kimberley R.
Danbury, CT

"We have been using CT Pest Elimination for over a decade! They are always..."

"As Usual Tim Did A Great Job In The Rodent Department! Thorough As Usual..."

By Robert O.
Bridgeport, CO

"Rob Was Very Professional And Knowledgeable. I Walked The Property With..."

By Cox Student C.
Bridgeport, CT

"I would simply like to say on behalf of the Student Center, we are..."

By Homes F.
Bridgeport, CT

"Punctual, Professional And Thorough...."

"Called Before He Came, Arrived On Time, Very Thorough, Answers Any..."

"Sean Is Personable, He Is Available For Questions When Needed, He Explains..."

"On Time And Professional!"

" I Give Andrew A Five Star Review. Always Pleasant And Very Nice To..."

" John Was Great. He Worked Hard At My Home. Talked To Me About..."

By Cindy B.
Stratford, CT

"Sean And CT Pest Were ABSOLUTELY GREAT! They Responded Quickly And Took..."

"Tim Is Always So Professional And Has Done A Great Job Eliminating My..."

By Richard S.
Milford, CT

"Very well done. The tech showed up on time, was very professional,..."

"The Technician Was On Time, Polite, Articulate, Very Knowledgeable And Did..."

"Edwin Was Fantastic - Patient And A Terrific Listener And Explained..."

"Very Professional And Took Care When Doing Inside Of House.Explained..."

"The Technician Did A Great Job All Around ! He Called To Let Me Know Where..."

"Tim Is Courteous, Patient, Personable, And A Pleasure To Talk With..."

"Excellent Work, Great Customer Service, Friendly And Knowledgeable!!!"

"Stoney Has Been Our Technician For The Past Year. He Does A Great Job And..."

"Patrick Was Professional, Courteous And Very Knowledgeable. Thank You"

"Very Professional, Answered All My Questions And Concerns"

"Always Professional and caring "

"Very Good And Detailed"

By Cristen W.
Southbury, CT

"Edwin Was Fantastic. He Was Knowledgable, Courteous, And Friendly. Thank..."

"Stony Has Been Coming To Our Home For Years. We Are Very Pleased With His..."

"Pablo Was Great. Very Courteous And Attentive. He Asked If We Had Any..."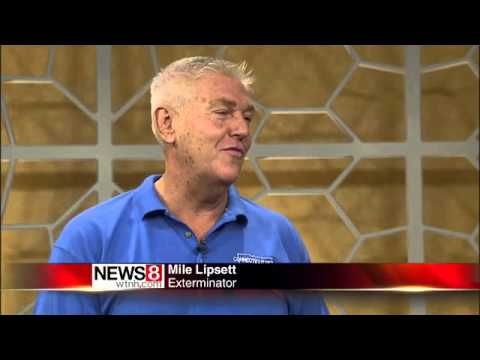 WTNH - Mike Lipsett on Good Morning America...
Mike Lipsett talks rats and mice. If you have them, he tells you how to get them out. He also explains why...
Watch Video
Related Videos
Our Employees
We employ over 30 licensed Pest technicians to ensure services can be performed in a timely manner. All of our technicians have received various forms of training including but not limited to attending classes, seminars, and one-on-one field training. Background checks are performed prior to employment and drug test are randomly screened.
Below is a list of training classes provided to Connecticut Pest Elimination, Inc employees:
CPCA 'Train A Tech' seminar
Bayer training sessions on how to safely apply Bayer products
BASF training on Termites
Bell Laboratories training on various products and rodent control
Residex fit testing and OSHA ladder safety
Internal training on quality, safety, and procedures